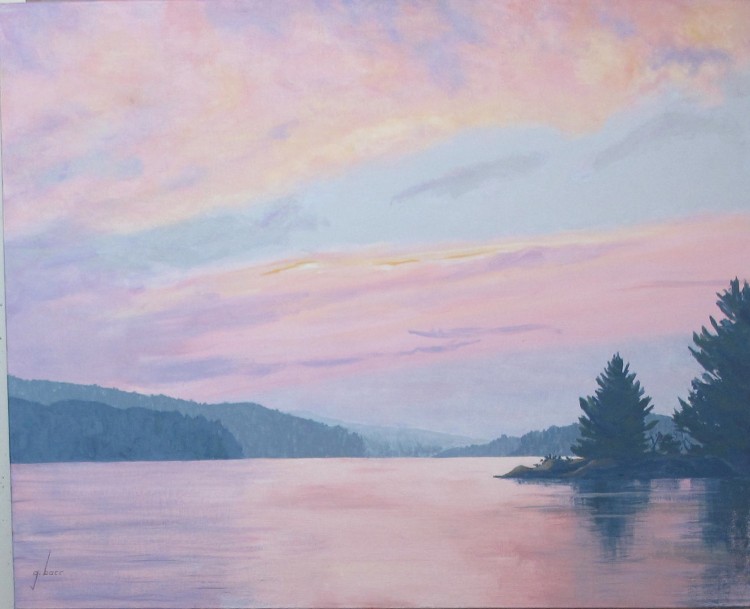 "Spectacular Algonquin"


24"x30"​ acrylics on wrap-around canvas
$560​
Getting back to Algonquin Park was great in summer of 2018 and from our campsite at Grand Lake we got three paintings. This and another sunset painting ("Wonders Of Algonquin") were viewed right from the campsite as well as a smaller one of a storm blowing up with the hint of a red canoe showing behind windblown shoreline bushes. I was thrilled with all three as they had the "feel" of Algonquin which is such a big thing with me.